Coastal Companion Care Administrators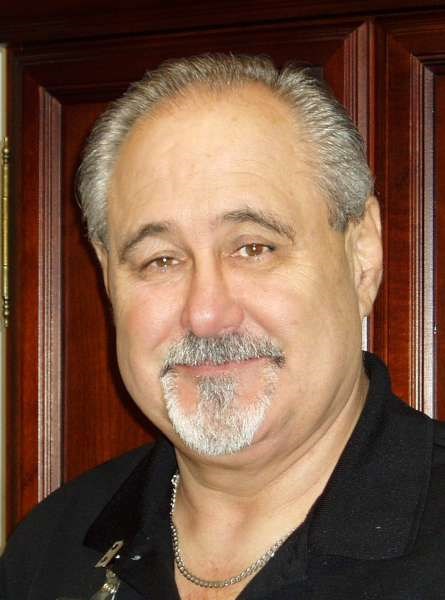 Mike Ramsey
Director of Operations/Manager
Prior to joining Coastal Companion Care, Mike worked in the home health care field and in the pharmaceutical industry, serving most recently as marketing manager for a home health company. During his years at GlaxoSmithKline in pharmaceutical operations, he served as a team leader, ensuring quality control, safety and integrity. His formal post-secondary education included coursework in pharmaceutical technology, programmable logical controllers, mechanical maintenance and general engineering technology. Mike also taught algebra to middle school and high school students in private schools located in South Carolina and North Carolina.
The spirit Mike puts into his leadership of Coastal Companion Care springs, in part, from 30 years in the ministry, including 13 years as senior Baptist minister in various churches in Alabama, South Carolina and North Carolina. As Christian the Clown, Mike still delights crowds, young and old, with his gospel magic and clown ministry. He operates with heart and soul and dedication to continuous improvement processes to better serve adults and their families.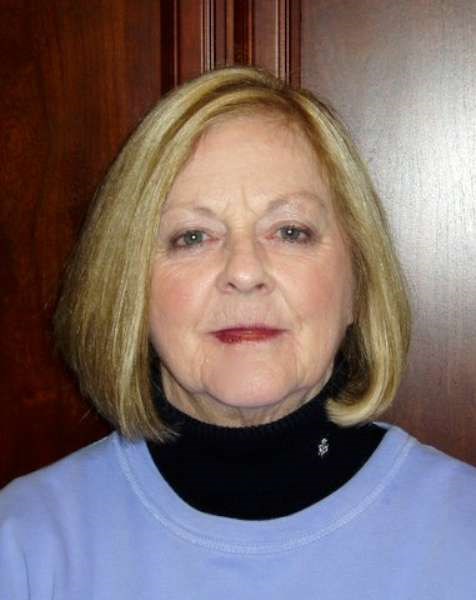 Sandi Cash, RN
Service Supervisor
Sandi Cash joined Coastal Companion Care in 2011 to help oversee services of In-Home aides. With more than 40 years in health care employment, Sandy 's former work experience included continuous care supervision, quality improvement, and case management. She has served as a case manager, quality improvement specialist, home health visiting nurse, and a nurse educator.
Her work has taken her to numerous positions in North Carolina, South Carolina, Texas and Germany hospitals, working in OB-Gyn, pediatrics, a women's center and labor and delivery. She earned her RN from Gaston Memorial Hospital School of Nursing.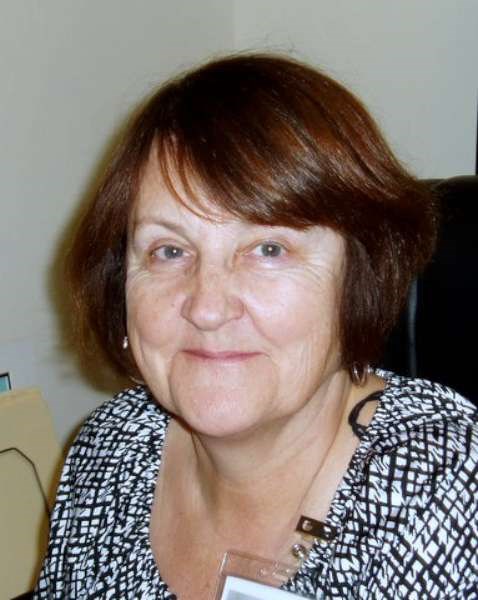 Sandy Cagle, RN
Service Supervisor
Sandy, who has been with Coastal Companion Care since its inception, orchestrates delivery of Coastal Companion Care services to over 50 families and individuals. A healthcare professional with 30 years of nursing and supervisory/management experience, Sandy C. has served in direct care, supervisory and administrative positions in nursing homes, rehabilitation centers, home health care agencies, and in private care. She has taught courses to help qualify entry-level medical professionals as certified nurse assistants.
Known as an astute problem-solver able to troubleshoot and prioritize, Sandy C. adds a soft-spoken sensitivity to her job tasks: In-Home assessments, caregiver matching, scheduling, quality control and compliance, back-up for In-Home companions. She is pivotal in all agency services, and meets with families initially to determine their needs and to talk about Coastal Companion Care's ability to provide needed services and support to help family members and loved ones stay in their own homes.
She earned her RN from St. Mary's School of Nursing in 1981. Among her multiple knowledge areas are diagnosis and treatment care planning; physical assessments, supervision and training; gerontology; psychosocial assessment; patient and family communications; risk assessment management; and counseling.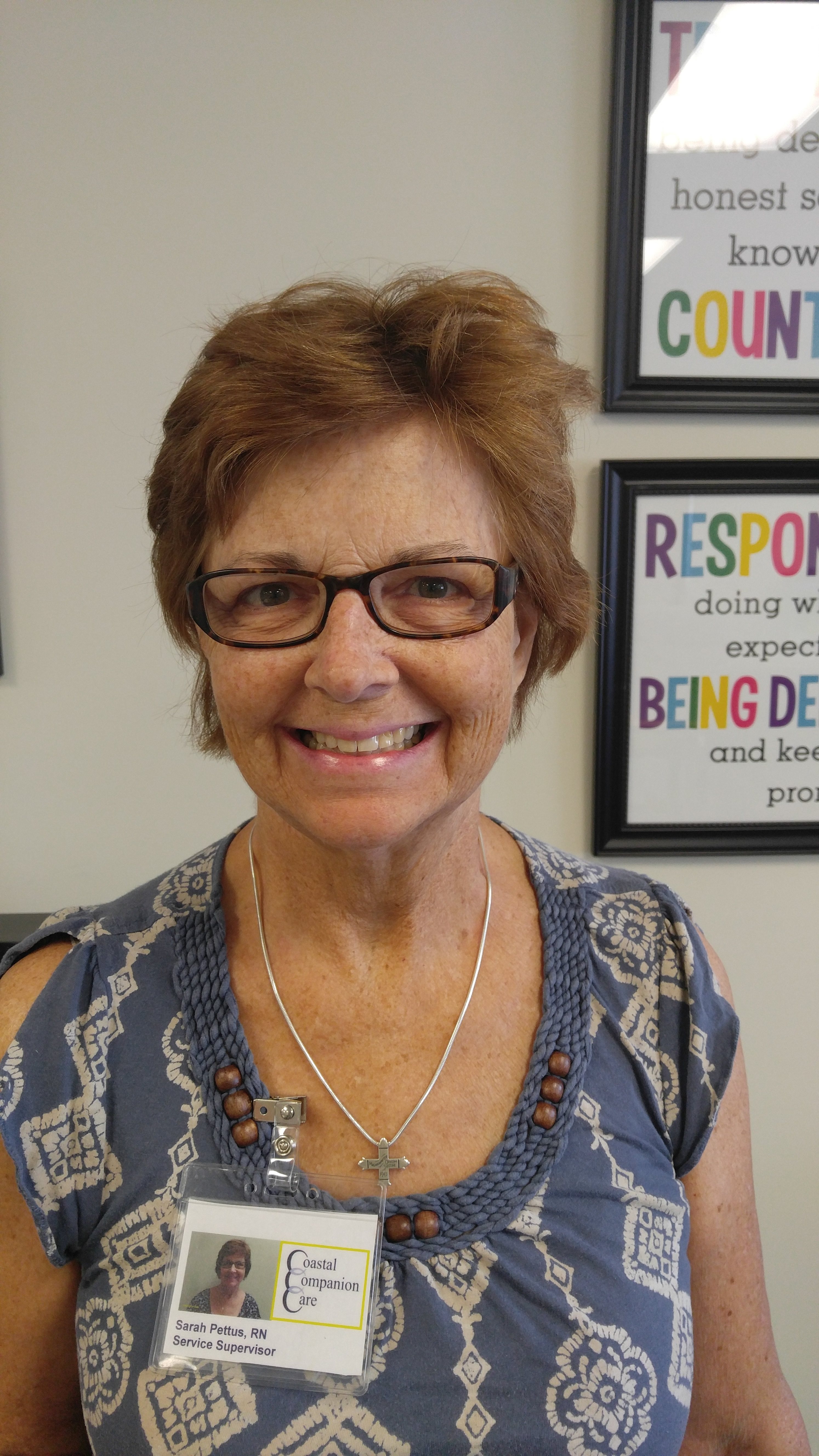 Sarah Pettus, RN
Service Supervisor
Sara has 40 years of nursing experience, with a background in in pediatrics, geriatrics, and education. She came to CCC from a faculty position at Bellin College, University of Wisconsin, Green Bay. Ms. Pettus received her BSN from North Park University, in Chicago. She received her MSN from the University of Chicago and Advanced Clinical Nurse Education. She recently moved here from Green Bay, to live at the beach for some warmer weather.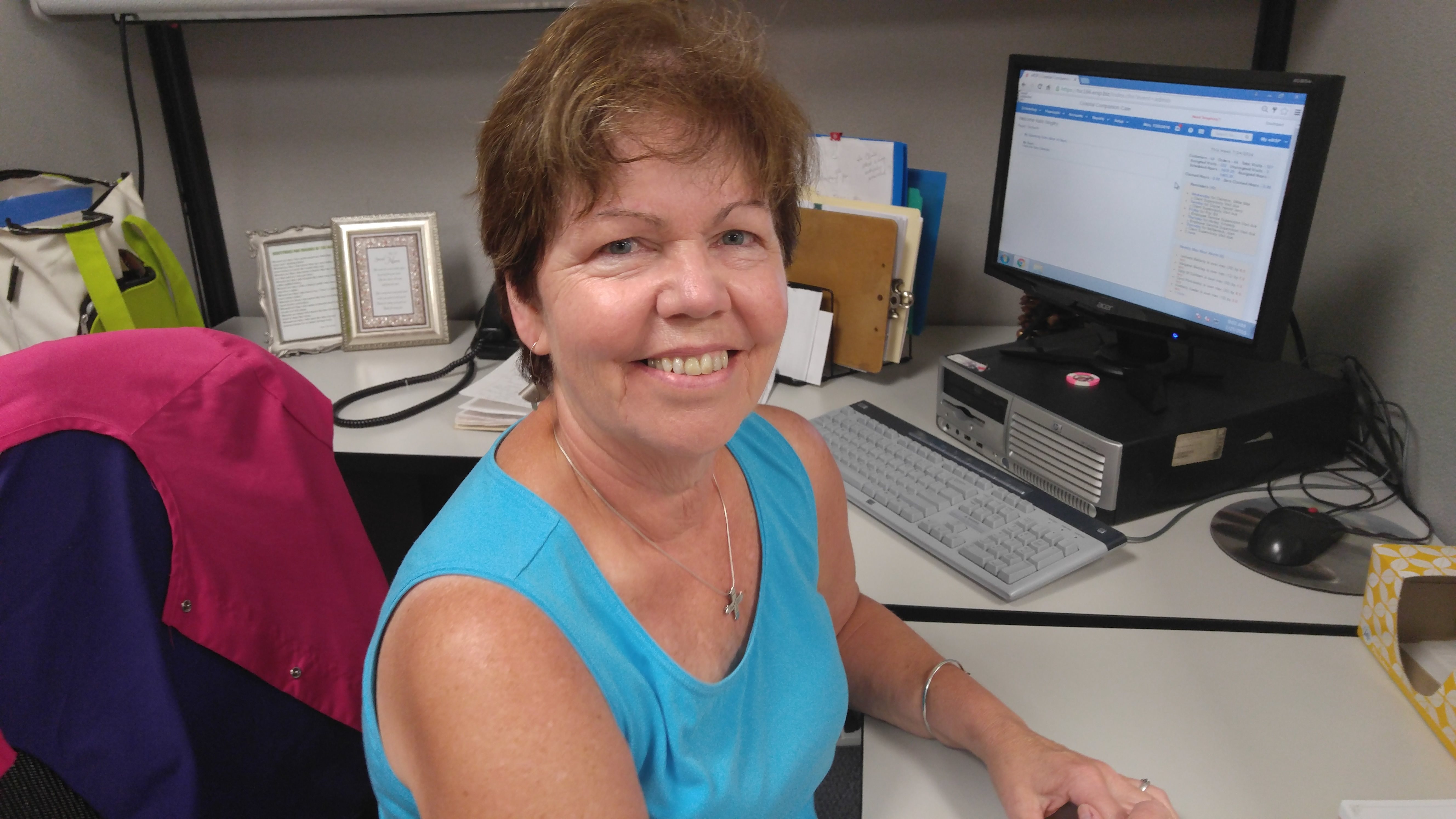 Kate Singley, RN
Service Supervisor
Kate joined CCC in March of 2016, with over 40 years of nursing experience. Her background includes office and school nursing, geriatrics, surgical nursing, and most recently, a surgical educator in the operating room. Kate received a diploma in nursing from Grand View Hospital School of Nursing in Sellersville, PA. She graduated with President's Honors from Chamberlain College of Nursing in December 2010, with a BSN. Kate is an active member of St. Phillip's Episcopal Church and the Beautification Committee of Southport. She is married to Harry (who she is wild about). They have 3 children and 4 grandchildren. Kate enjoys spending time outdoors, and with her family.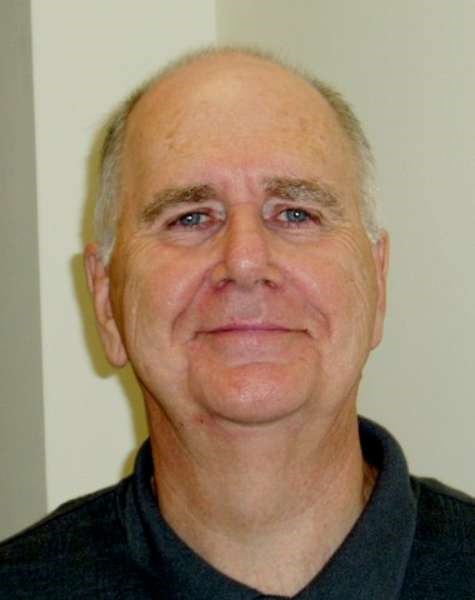 Dell Cagle
Human Resources Director
Dell Cagle worked for 38 years at Village Book and Stationery in Cameron Village shopping Center, Raleigh, NC. Originally employed as an assistant manager, he ended his tenure as manager and vice president of the company. At this point, he was also part owner of the company that relocated and doubled in size 16 years after Dell's joining the staff. The small retail book, card, gift and office supply store was started in 1951, and had grown to 20,000 square feet by 1999 when the store closed. Dell retired to care for his mother, who had had a major stroke earlier that year, and his father. Mother died in August of 2005. Dell reflects, "I learned so much about caring for not only my parents but for others." Six months later Dell was hired by Coastal Companion Care to conduct background checks on prospective employees, a role that has now expanded into multiple administrative tasks for which he is well qualified.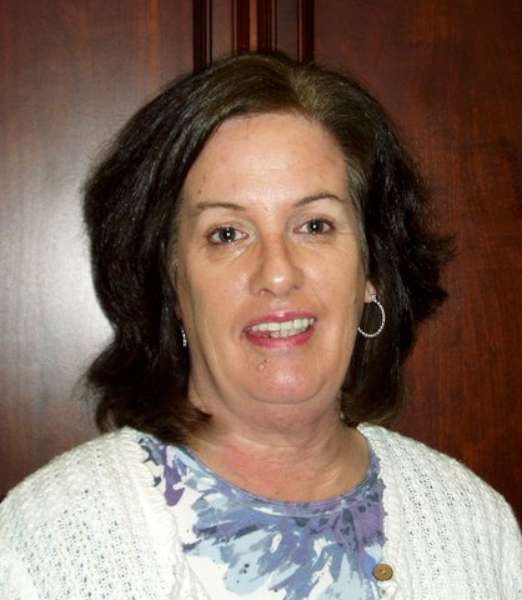 Susan Mylod,
Assistant Office Administrator/Scheduler
Since 2008 Susan Mylod has worked at Coastal Companion Care as an In-Home aide and companion. In 2013 she assumed office duties and caregiver scheduling. Raising five children, combined with previous work experience, contributes to Susan's efficiency. Susan worked at a large teaching hospital, Long Island, NY, for 15 years, starting out as a neonatal nursery clerk. She advanced to discharge planner for the babies before transferring to the Home Care Department to set up visiting nurse services, physical therapy, occupational therapy, and speech therapy for patients at discharge. Susan attended C. W. Post for two years, pursuing an advanced degree in business. She still serves as an In-Home aide for Coastal Companion Care.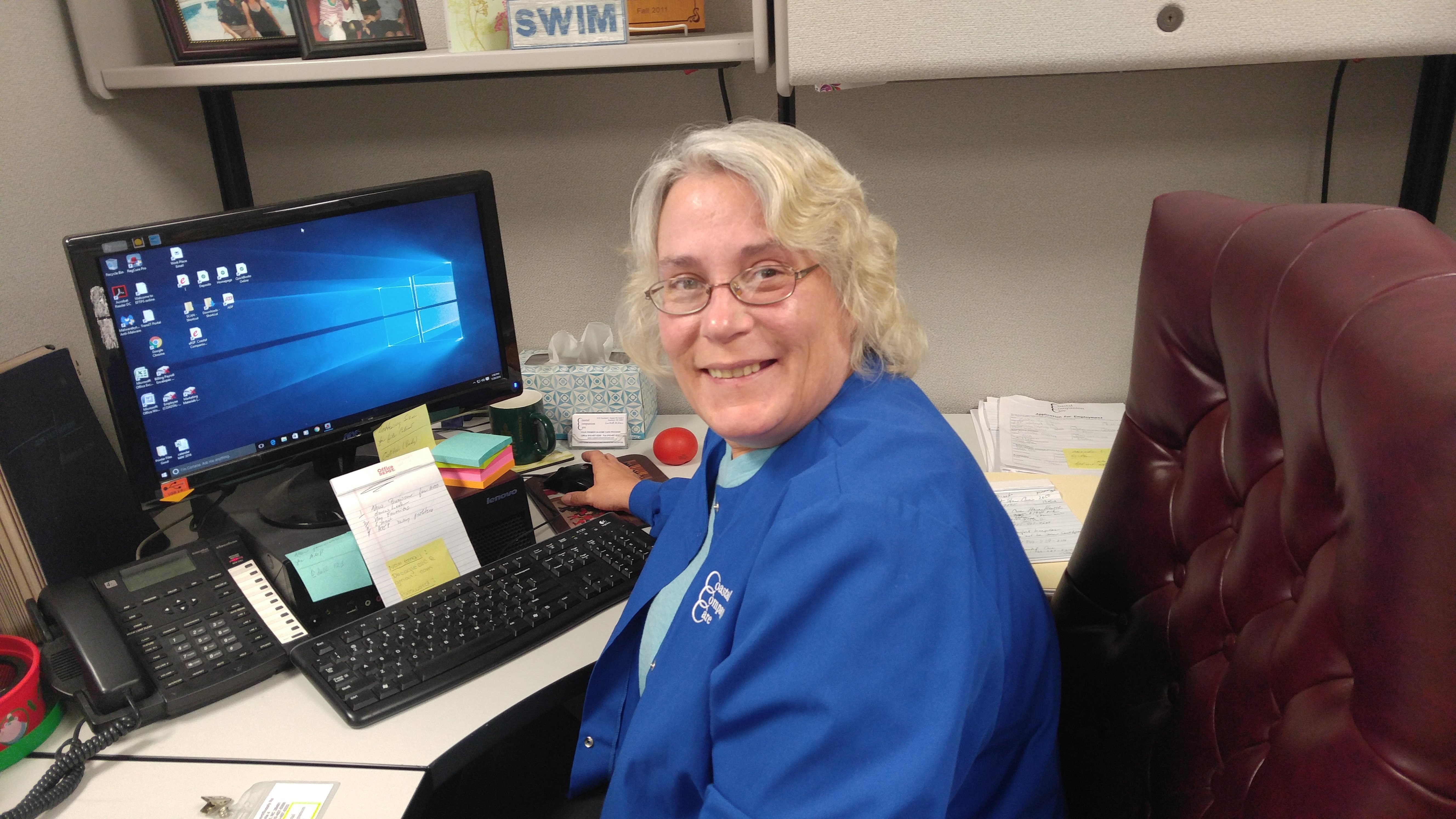 Rita Foster
Scheduler
Rita joined CCC as a Scheduler in September of 2014. Rita previously worked for Walgreens Pharmacies starting in 2003, in Clinton, Illinois. She relocated Oak Island in 2011 to open the Southport, NC Walgreens. She loves her job at CCC, and she's a wonderful mother of 2.