Frequently Asked Questions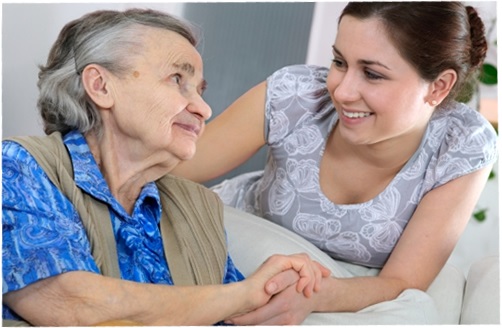 How can I really figure out what type of services my loved one needs?
When you contact Coastal Companion Care we will set up an assessment meeting with our RN Service Supervisor who will help you develop a specialized plan for your loved one based on his/her individual needs. The type and amount of in-home services needed are based on a person's current overall condition, family/community support currently in place, older person's and family's request for care and assistance.
What back up support can Coastal Companion Care give me and my family?
Coastal Companion Care can help each older person and their family members coordinate care, not only with our Coastal Companion Care staff but with other care providers that may be assisting. Our RN Service Supervisor and our caregivers can assist with the many details of day-to-day household management and planning. We are pleased to be an advocate for older persons and their families. Coastal Companion Care works with families and their loved ones to give referral sources for other assistance that may be needed.
How can I pay for Coastal Companion Care services?
Our services are typically covered by long-term senior care insurance policies and private pay. Our RN Service Supervisor would be glad to assist you and your family with payment options and considerations.
How can our loved one's care be coordinated with our doctor and other health care agencies?
Our RN Service Supervisor and associates work closely with the your loved one's physicians and other health care agencies to provide the most comprehensive care required.
What distinguishes Coastal Companion Care services as an in-home companion care provider?
Our compassionate, professional caregivers are committed to providing each person with excellent, quality in-home care. The Coastal Companion Care team enhances in-home independence through the highest level of respect and consideration for older persons and family members. Our professional caregivers consistently provide the highest level of in-home companion care with on-going support from our services coordination staff. Our certified in-home aides have special training in in-home senior care along with on-going training and support from the Coastal Companion Care support team. This combination offers each person served and family members the utmost in companion care.
Who decides about my medical care or treatment?
As an adult over 18 years with the capacity to make and communicate health care decisions, you have the right to make decisions about your medical/mental health treatment. You should talk to your doctor or other health care provider about any treatment or procedure so that you understand what will be done and why. You have the right to say yes or no to treatments recommended by your doctor or mental health provider. If you want to control decisions about your health/mental health care even if you become unable to make or to express them yourself, you will need an "advance directive."
What is an "advance directive"?
An advance directive is a set of directions you give about the health/mental health care you want if you ever lose the ability to make decisions for yourself. North Carolina has three ways for you to make a formal advance directive. One way is called a "living will." Another is called a "health care power of attorney," and another is called an "advance instruction for mental health treatment."
Do I have to have an advance directive and what happens if I don't?
Making a "living will." Another is called a "health care power of attorney," and another is called an "advance instruction for mental health treatment." If you become unable to make your own decisions a medical professional will comply with your living will, advance instruction for mental health treatment, or instructions from a person named to make medical/mental health decisions for you ("health care agent"). If you do not have one of these three types of advance directives, your doctor or health/mental health care provider will consult with someone close to you about your care.
Do I need a doctor's referral for Coastal Companion Care Services?
No doctor's referral is needed. Simply call our office, 910-457-5300, to arrange a meeting with our RN Nurse Supervisor to meet with you, preferably in the home of the person who will receive services, in order to discuss your family's needs and how to serve you best.
How do I know there will be continuity of care for my loved one?
Coastal Companion Care uses a team approach to serve each person receiving care. In most cases, we use two or more caregivers to provide services to a person and his/her family. One of the caregivers is the primary caregiver who serves as the team leader to oversee coordination of services. In situations where we need to change or to add a caregiver, we have a "meet and greet" where the primary caregiver introduces the new caregiver to your loved one and orients the new caregiver to the services provided, to the home, and to the systems for providing services. Each caregiving team uses a log book to record the events during each caregiving shift and to provide details for follow-up by the next caregiver. Caregivers routinely report to the RN Service Supervisor who is alerted of any needs or safety concerns. As needed, a Coastal Companion Care nurse will consult with a caregiver by phone and make in-home visits.